Tentacle Hold
JP name
テンタクルホールド
Dub name
None
Data
Type
Element
Characteristic
Normal
User
1
Evolution
None
TP Consumption
Debut
Game
Inazuma Eleven GO Galaxy
Anime
Episode 034
Tentacle Hold (テンタクルホールド, Tentakuru Hōrudo) is a block hissatsu.
It debuted in episode 34, used by Banda Koloogyu to steal the ball away from Matatagi Hayato before he died.
The user summons a red tentacle that sprouts from behind him, charges towards the opponent and coils up to the opponent's left leg, drags him into its clutch while the user dribbles away with the ball.
Slideshow
Edit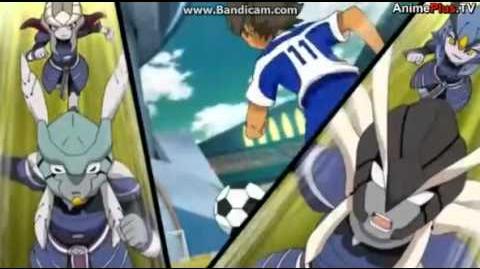 Ad blocker interference detected!
Wikia is a free-to-use site that makes money from advertising. We have a modified experience for viewers using ad blockers

Wikia is not accessible if you've made further modifications. Remove the custom ad blocker rule(s) and the page will load as expected.