Suck Out (サックアウト, Sakku Auto) is a Hissatsu Tactic used by Big Waves.
This tactic was used in episode 6 to stop Inazuma Japan from moving up the field, which also resulted in Kami no Takuto to fail. Later, it was broken by Nozaki Sakura with the help of Shindou Takuto's Kami no Takuto FI.
Slideshow
Edit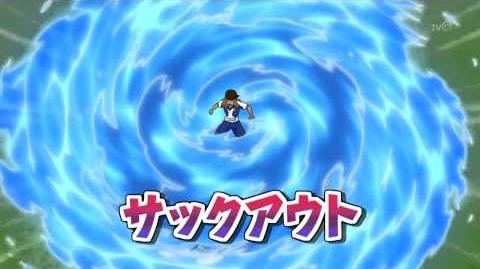 Ad blocker interference detected!
Wikia is a free-to-use site that makes money from advertising. We have a modified experience for viewers using ad blockers

Wikia is not accessible if you've made further modifications. Remove the custom ad blocker rule(s) and the page will load as expected.