Jack Knife (ジャックナイフ, Jakku Naifu) is a dribble hissatsu.
It first appeared in episode 27, used by Hilary Flail twice to pass Kusaka Ryuuji.
It was used again in episode 37 in the Grand Celesta Galaxy tournament in the match of Earth Eleven and Faram Dite. Hilary succeeded in passing Nozaki Sakura by using it.
It was used again in episode 38 by Hilary. Hilary used it this time on Minaho Kazuto to pass the Earth Eleven's defense line and she succeeded in doing so.
Slideshow
Edit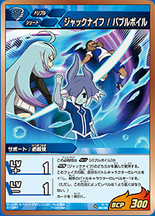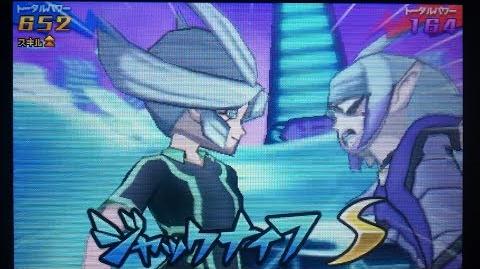 Ad blocker interference detected!
Wikia is a free-to-use site that makes money from advertising. We have a modified experience for viewers using ad blockers

Wikia is not accessible if you've made further modifications. Remove the custom ad blocker rule(s) and the page will load as expected.