Dig Through
JP name
ディグスルー
Dub name
None
Data
Type
Element
Characteristic
Normal
User
1
Evolution
Normal → V2 → V3 → V4
TP Consumption
Galaxy
55
Debut
Game
Inazuma Eleven GO Galaxy
Anime
Episode 022
Dig Through (ディグスルー, Digu Surū) is a dribble hissatsu.
The hissatsu first appeared in Episode 22 in the Grand Celesta Galaxy tournament against Earth Eleven. Zaba succeeded in passing Manabe Jinichirou by using it. It was later used again by Zaba and succeeded in passing Shindou Takuto this time.
Slideshow
Edit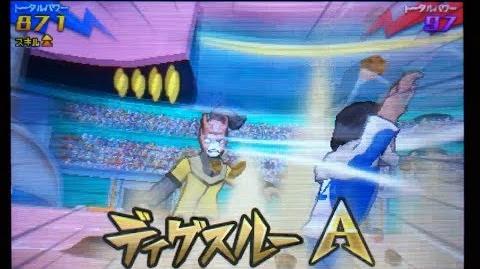 Ad blocker interference detected!
Wikia is a free-to-use site that makes money from advertising. We have a modified experience for viewers using ad blockers

Wikia is not accessible if you've made further modifications. Remove the custom ad blocker rule(s) and the page will load as expected.